If you are in the Synchronized tab in TracerPlus Connect and trying to sync your data and receive message Error initializing ActiveSync. Check installation. You are probably trying to sync via USB cable or Cradle using an Android device or iOS device. ActiveSync is only supported for Windows Mobile/CE devices.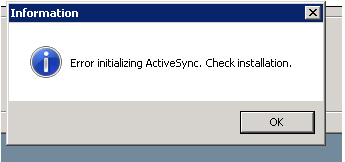 The user can receive this message two ways.
When the following buttons Sync All and Sync Selected are clicked from the Synchronized tab and the user is on TracerPlus Connect version 10.1 and lower.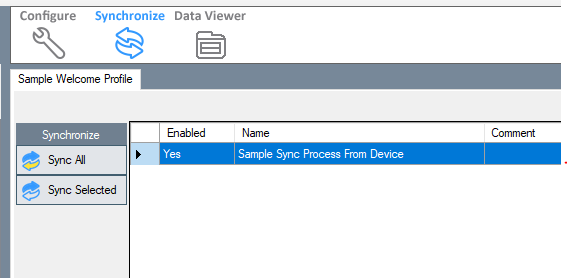 When the sync process is right-clicked on and Sync Process and Sync All buttons are clicked on TracerPlus Connect version 10.4 and above.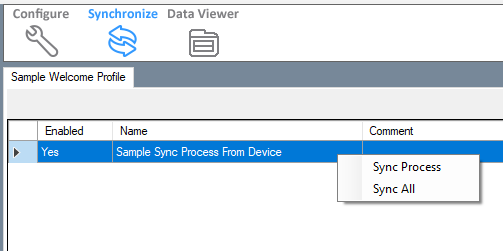 We suggest creating a button in your TracerPlus Desktop project to sync your data from the TracerPlus Mobile Client to your TracerPlus Connect Software. Take a look at this video Setting Up a Sync Button.